---
Latest development of GO Dynamic series, a body of work first created in Zürich in 2018.
(A brief explaination of the project conept could be found at the bottom of this page.)
July 2022|
Work in progress, studio documentations.
---



Something about the search and quest for personal liberation in the historical context.



Works created in Feb.- March 2022, during my stay in Shanghai, before the city went into the city-wide lock-down for its 26 million dwellers.

The series represent a conceptual leap from my previous paintings. In these, the notion of "dwellable space" or become no longer bound to the notion of physical plane.










"It"
50x80cmAcrylic on canvas.



May Landscape flow
Acrylic on canvas,80x80cm

Fludity - Landscape- Gateway
Mixed Medium on Canvas, 80x70 cm, 2022




Space -Scape
60x70 cm, acylic on canvas, 2022
---
The Berlin "Blue Hour" Series
2021

When the sense of place and time collide through light.
Distant Humming,
35x25cm, mixed medium,2021
Portrait of an Imaginary Mountain
40x30cm, 2021
Play of Colliding Perceptions
35x25cm, mixed medium, 2021

Fragments of Light and Fleeting Shadow
24x33cm,mixed medium,2021
Rootless Rock on a Plate
40x30 cm, mixed medium, 2021
---
My attempts of studying--- "Spatial Atmosphere", rendered effective through painting.


























Studio View, Shanghai 2020
The Views from two shores, (left)
260cm x 120cm, oil on canvas, 2019
working in the studio


The Views from two shores, (right) 260cm x 120cm, oil on canvas, 2019
Light as Overlay
260 x 120 cm, 2021

Exhibition view, Galerie Weisser Elefant, 2021





"The futile attmept to ressurrect the notion of universe."
"Some No-Name place"
oil on canvas, 200x70cm, 2021
"Entertaining the thoughts about some Broken Mountains"| 残山小思, 200x 70cm, 2021



Exhibition view, Galerie Weisser Elefant, 2021
Space Folding
oil and wax on canvas, 260 x120 cm | 2019
Shifting Landscape series no.3 - untitled.
Oil and Te

mpera on Canvas

80 x 80, 2020
Heterotipic Untitled
oil and wax on canvas, 80x80 cm, 2020
Photos by the artist, Tianzhu Mountain 201
---
Go Dynamic Series


The site-specific sculptural installation is inspired by the ancient board game Go/Weiqi board game. The game, said to be in the beginning derived from early human observation of the movement of celestial bodies, is about the positioning of the opposing stones on a rectangular grid- board as an abstract representation of the sky.

Concepts and notions borrowed from the game prototype for the art piece include those about spatial positioning, influence, philosophy over conflic, notion pf potential, and development of form and power through the lapse of time.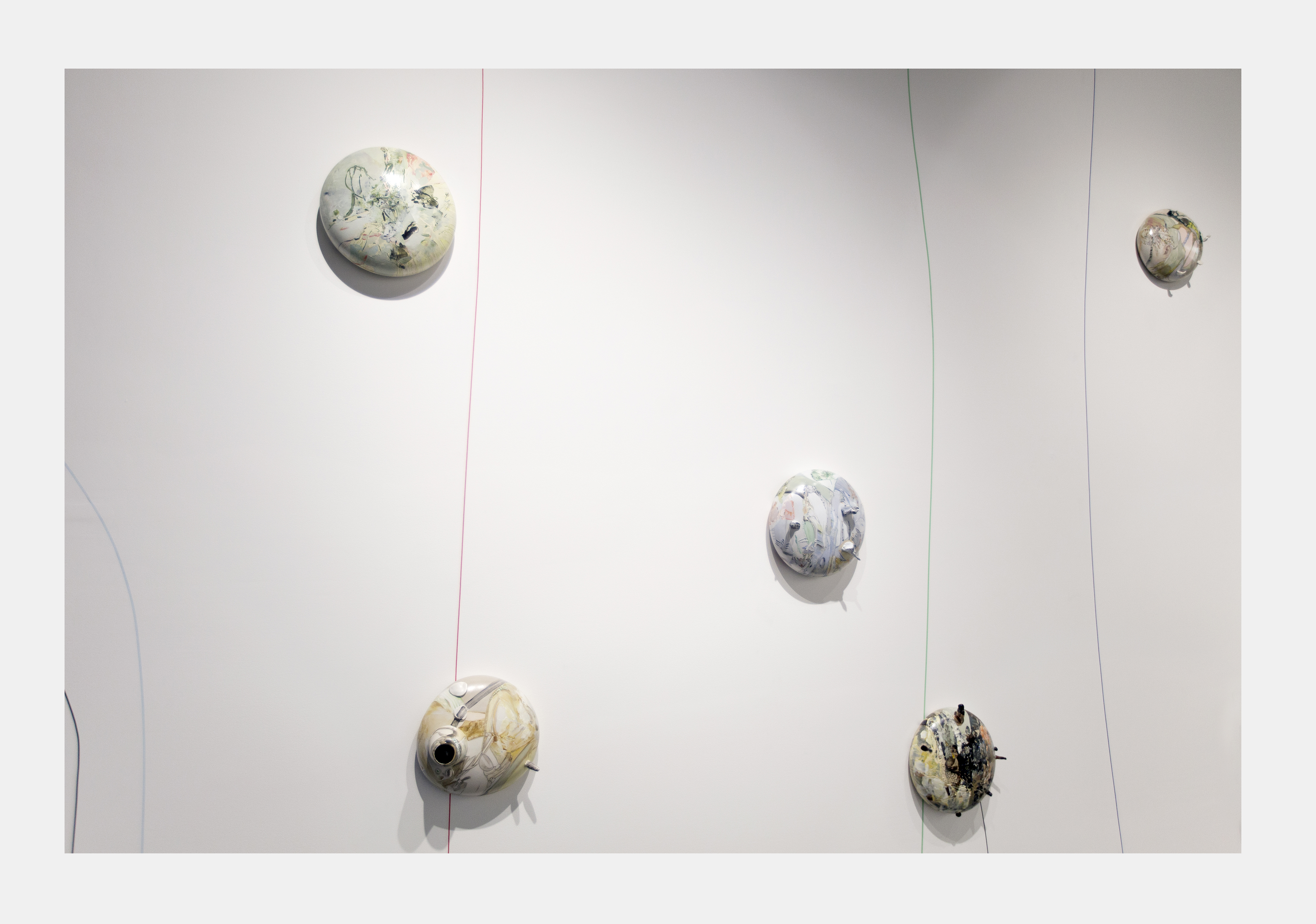 ---
---